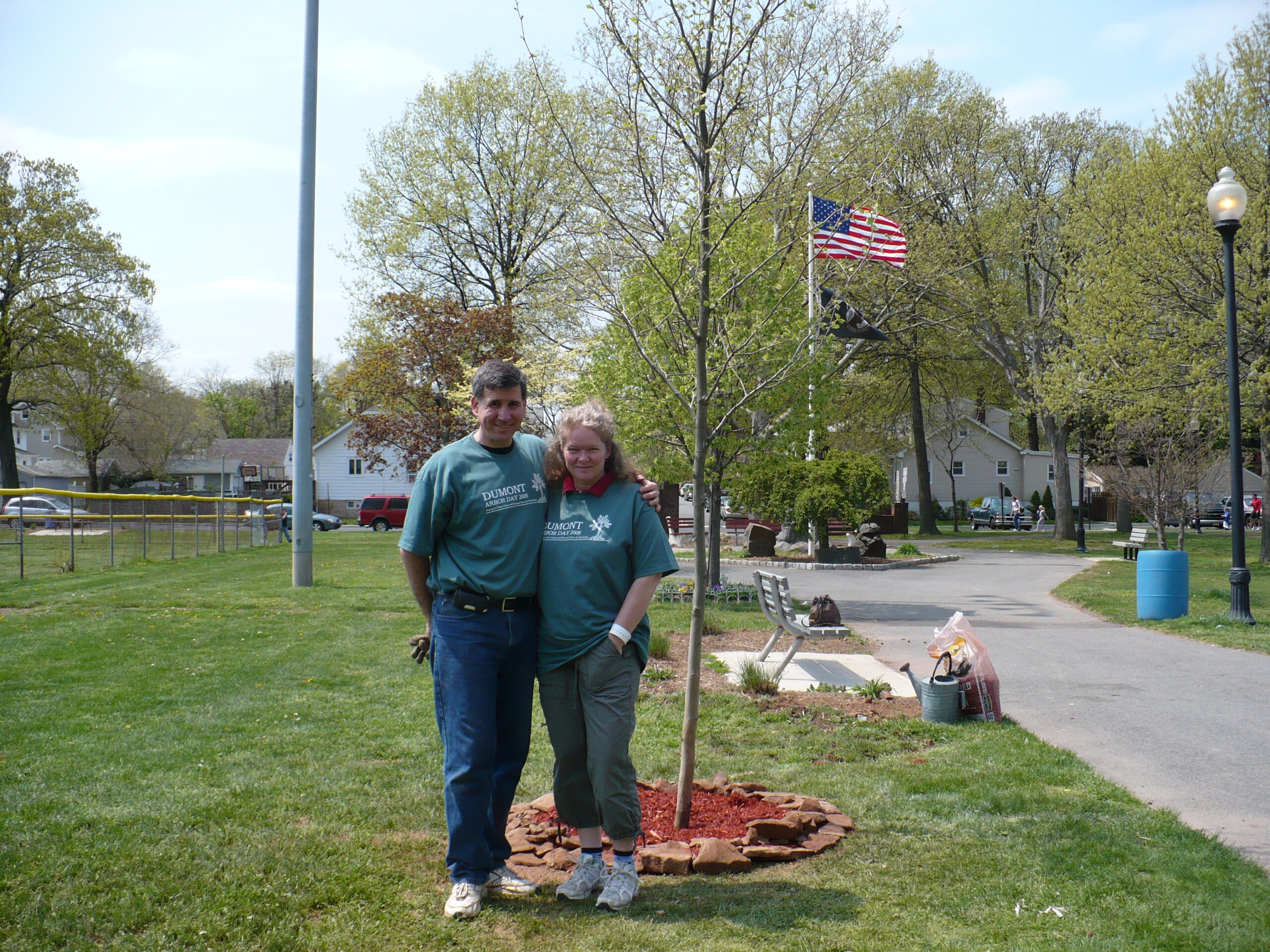 The Dumont Shade Tree Commission Planted our American Elm at Memorial Park at the 2008 Arbor Day Celebration. Look for it on the south side of the main walkway just across from the playground area. This tree provides shade for the parents and youth who participate in the recreation programs, and is especially used at Dumont Day by those who need a shady & cool spot to hang out.
A year later, another American Elm Tree was planted at the Arboretum, and was sadly damaged in a wind storm. It was replaced in 2017 by the Kentucky Coffee Tree.
A Large Tree, the American Elm will grow to well over 50′ at maturity… and it especially loves wet feet.
This popular tree was planted across America, and was wiped out almost entirely in the early 1900s . A large vase shaped street tree, growing taller than 50′, American Elm was planted by Frederick Law Olmsted in Central Park, and by cities and towns as a street tree and park tree. Today it is back, but we caution to not plant more than any two tree species in a row… the big lesson learned from the Dutch Elm disease which can apply to all trees.
American Elm will grow slowly and can live a few hundred years. It puts up with road salt in the winter and drought in the summer… all while giving dense cooling shade!
The Dumont Shade Tree Commission has approved the American ELm "Valley Forge (L) and American Elm Hybrid (M) Trees for the Adopt-A-Tree Program.  To Apply for an Adopt-A-Tree, contact Borough Hall or read about it here: