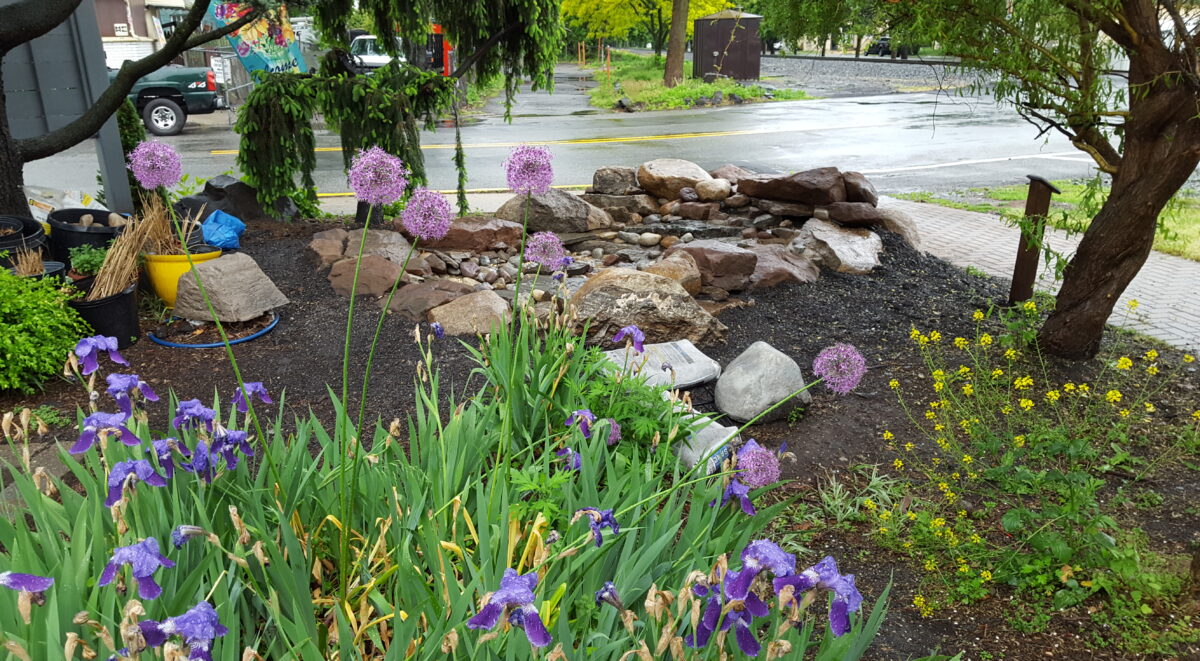 Rex Harvilla created this Arboretum Water Feature in 2020 during the beginning of the Covid19 Pandemic, as his Eagle Scout Project.
The work started with planning, fundraising, obtaining the rocks, pumps and electrical materials, permits, and obtaining assistance with a backhoe, plumbing, electric and some muscle from fellow scouts.
Rocks came from a nearby construction site at the old D'Angelo's Farm. Jackie D'Angelo was one of the early Shade Tree advocates in Dumont. A rock and plaque commemorate his contribution further north in Bed #9.
Water is one of the four requirements to be a Certified Wildlife Garden by the Bergen County Audubon Society.
Your garden should provide at least one item from each of the four categories listed to become certified.
Food
Water
Cover
Places to raise young
At the Madison Avenue end, the water feature marks our entrance to the Arboretum walkway.
Since its installation, children and the birds seek it out.
Thank you Rex!